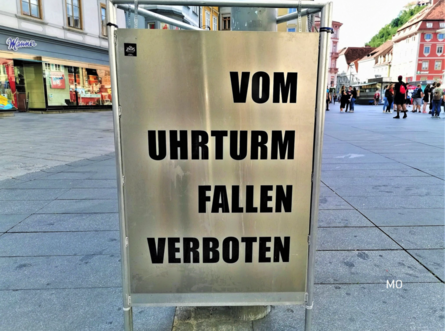 We must kill the street. We shall truly enter into modern town planning only after we have accepted this preliminary determination. Le Corbusier
Authority initialises change, encourages them economically, legitimises them in a legal sense. What goes against authority is illegal and therefore is subject to deprivation, but also to corruptions; those actions that transgress the law, are, in fact, criminal.
My work focuses on critical thinking and the search for the transformation of social reality. It reflects on the world and comments on its image, it is a tool and a means of its transformation. I am interested in public space, city space, the sphere of public communication, and ordinary people. Art is a part of democratic practice, based on freedom. For me, art contributes to a very specific purpose, namely to raise awareness, to consolidate and also to examine freedom and social rights. Art in public space co-creates its space, becoming socially engaged.
Public space is excellent in order to inform and make people aware, that democracy and freedom are a practice and not a given.
In the creative process, a key element for me is also the aesthetics part of the work, the use of light and to introduce or even to set the work in motion. My concept of work is always connected with dynamics, kinetic images frequently feature with my practice.
In August 2018 I founded the association mehr licht in Graz. The aim of this non-profit organization is the implementation and promotion of contemporary art in public space, i.e., the development, production and presentation of projects and installations that use public space as a temporary and regular exhibition space, developing the basis for educational and social engagement on relevant contemporary issues.